I'm a goal-setter, a list-maker, the king of checklists. Infact, I feel best about myself when I can look at a checklist at the end of the day and draw a big nasty line through all the things I had written down. Little secret...sometimes I even write down things I've already done just so I can cross them out. It feels so good!
I started 2009 with only 2 big goals for my business...
1- I want to shoot my first international
destination wedding
.
Check! Thanks Scott & Jessica, you're the best!
2- I want to have some type of
studio
or office for my business. A storefront, an office, a hub for meetings, shoots and the day to day business.
Check!
This week, after months consideration and talking, we signed a lease on what will be the perfect home for Josh McCullock Photography! What makes it even better is that I'll be sharing building with two friends and their businesses. I'll be joining forces with two great companies;
Cafe Evoke
and
Gibson Events
. We hope to not only enrich each-other's businesses but to use our space as a hub for local art, music and creativity. We've decided to use the address of our space, 1708, as the name in hopes that we'll be able to host gallery openings and other creative ventures.
I don't think I could have picked to other people more compatible than these folks . I've got the privelege of working with two of Oklahoma's coolest business owners! Here's a little about us...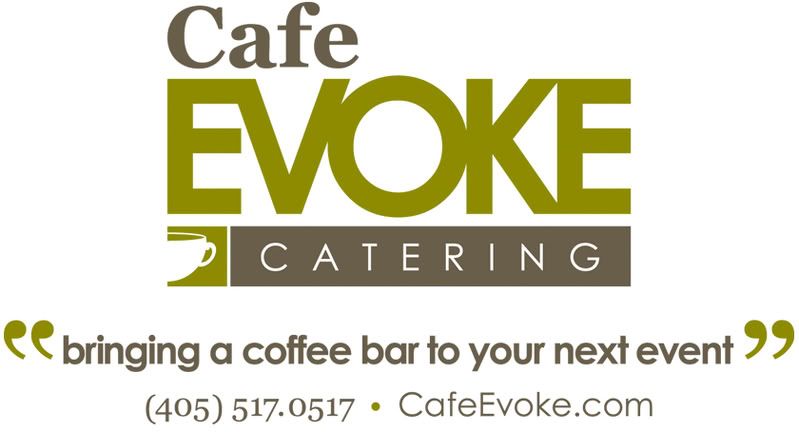 Jason Duncan, the owner of Cafe Evoke, is an Oklahoma native who's had many travels learning the art of coffee. Now he's back in the 405 to share his gift with us. Cafe Evoke is known as Oklahoma's premier specialty coffee catering company and for good reason. They're passionate about amazing service and amazing coffee. Cafe Evoke serves world class specialty coffee at any event and does it with a smile! Make sure you check out their website.



Lindsay Gibson of Gibson Events is the other integral part of 1708. Lindsay is an event designer with a great sense of simplicity and elegance. She's also very successful in the wedding industry! You may have seen her feature in the new Brides of Oklahoma Magazine. Once you meet her you'll know why she's so great at what she does, she's very relaxed and intuitive. If you're planning a wedding or an event that needs some style, do yourself a favor and let her help you! You can learn more about Lindsay and her work at her websiteor keep up with her on her blog.



Last but not least, I'll be there doing my thing. I think this new venture will not only allow me to expand some opportunities our business, but more importantly it will help us better serve the clients who've already invested in us. We like to keep things small and personal. I don't really have any interest in using this studio to shoot a crazy number of weddings. I'd much rather find about 30 awesome couples per year who value photography and cherish memories like me. That allows me to invest time and creativity into each couple we work with, which I think is good!

Well we are excited beyond belief about what the future holds! We look forward to working with the other businesses in the Plaza District and adding to the growth and vitality of that area. There's more to come about our neighbors and all that the Plaza District has to offer. In the meantime I'll leave you with some shots of 1708. These were taken about a week ago. Much has changed since then, we're almost ready for paint now!